2009-01-13
SECURITY CHECKS BEGIN AT G8 VENUE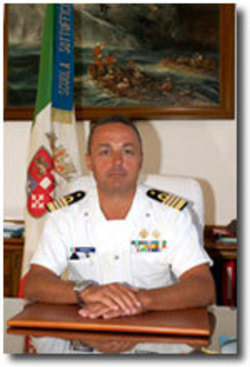 (ANSA) - La Maddalena, January 12 - Civil protection chief and cabinet undersecretary Guido Bertolaso on Monday joined a United States Secret Service team to survey building work on La Maddalena ahead of July`s Group of Eight summit.
Bertolaso and the 20-man American team charged with safeguarding president-elect Barack Obama also met with coast guard chiefs on the Sardinian island.
Italy holds this year`s rotating presidency of the G8, whose members are Canada, France, Germany, Italy, Japan, Russia, the United Kingdom and the United States.
The main G8 summit will be held on July 8-10 on La Maddalena, which until recently was home to a US submarine base.
Source: http://www.lifeinitaly.com/node/3113