2009-07-04
A G8 of Lies
From July 6th L'aquila will host the most cynical G8 summit in the history.
Even if works at Maddalena were already started, Berlusconi Government cleverly decided to exploit the "Earthquake emergency" situation, moving the whole G8 organization to a damaged area close to L'Aquila.
If "opportunities and advantages" of G8 are not so clear, what seems to be evident is the government intention of avoiding any possible protest, putting forward the emergency state to keep the population far and to attack who has decided to demonstrate against.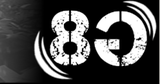 "Emergency state" that does not represent a problem to the Government when the population from L'Aquila protest [L'aquila – Rome], in the same way does not represent a problem subtracting 500 millions euro from L'Aquila reconstruction and to invest them in the arrangement of a "Guardia di Finanza" (Finance Police) station that will host the meeting.
To complete the picture there is the attitude of the journalists to distort the truth, that after episodes of profiteering and shallowness in the first period of the earthquake, in these days are spreading false information about the meeting aim at diffusing alarmism and confusion [Il Giornale / Abruzzo24ore / Il Manifesto].
In spite of cynicism and government manipulations, this G8 will be marked by protests and initiative both in Aquila and in the whole Italian territory.
for other news: http://g8.italy.indymedia.org