2009-02-13
Italy invites Senegalese leader to G8 summit
The Italian government has invited Senegalese President Abdoulaye Wade to take part in the G8 summit, to be hosted by the European nation. Senegal's Senior Minister for Foreign Affairs, Cheikh Tidiane Gadio, announced the invitation here Thursday, as Italian Foreign Minister Franco Frattini arrived in the West African nation.
Frattini said Africa would be at the heart of the Italian Prime Minister's agenda at the summit, adding that his country was relying on the big African countries for a strong partnership based on the principle of respect and equality that will lead to common interest.
He suggested the organisation of a European debate to find a lasting solution to the problem of illegal immigration.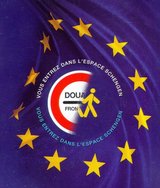 On his part, the Senegalese Minister said his country and Italy shared the same view on illegal immigration.
"Italy and Senegal hold the same view on illegal emigration. Italy shares with Africa the emigration tragedy," he told journalists.
Gadio said the Italian government appreciates the quality of the Senegalese immigrants on its soil, noting that they are most sought after by Italian companies.
Italy has also invited Nigeria and Angola to the summit, scheduled for 8-10 July.