2008-04-27
Information Exchange between Germany and Japan on Security Issues
The German government responded to the parliamentary query of the left-wing party ("Die Linke") about the information exchange between Germany and Japan on security issues regarding the G8 Summit.
According to the German government, there have been some visits from Germany to Japan and vice versa:
The chief of the Federal Criminal Police Office (Bundeskriminalamt, BKA) visited Japan in August 2007. Reportedly, he did not give any specific advice to the Japanese, but promised to provide any information necessary to evaluate the security situation in Japan under the premises of the law, especially, in case there was a hint that potentially violent "disquieters" from Germany could join the protests against the G8 Summit in Japan. He also stated that there were no signs yet that the so-called "black block" and other groups would menace the summit in Japan.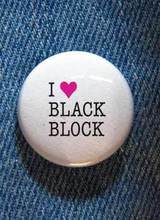 There was another visit by a delegation of the Federal Ministry of the Interior to Japan in September 2007.
In response to the question list from the Japanese side, the Federal Criminal Police Office provided information about both "radical" and "non-radical" organizations opposed to the globalization.
On the other hand, a delegation of the National Police Agency of Japan visited the Federal Criminal Police Office in Germany last autumn to learn about the experiences from the Summit in Heiligendamm.
The information exchange also involved military information:
The military attaché of the Japanese embassy in Berlin visited the Federal Defense Ministry twice in autumn/winter 2007 and requested information about the military activities in Heiligendamm, e.g. measures intended with regard to a possible terrorist attac, especially preventive mearsures of the air traffic security authorities, Federal Armed Forces on alert, measures in case of possible military/non-military incidents and the legal basis for the activities of the military.
The Federal Government also admitted that the personal information of one Japanese who was arrested in Rostock in June 2007 were recorded in the data files "INPOL-KAN", "INPOL-IS" and in the data file of the Federal Criminal Police Office "IgaST", i.e. the "International Operating Potentially Violent Disquieter".
The Japanese authorities learned about the arrest via a Japanese contact investigator who was operating at the "international contact investigators' center" which was set up at the Federal Criminal Police Office during the summit.
(The statement will be translated in details and uploaded probably by the end of May.)