2007-10-21
Japan Infotour goes to Germany
Tonight there was an Info-evening in Cottbus, Germany at the radical space of the German Social Forum. The event was made by someone from the German Infotour group who had just returned from the Japan anti-G8 Infotour.
Actually, there was one small presentation at the official Social Forum as well, made after a film and discussion about G8 2007. From one report, the 2007 discussion with NGO's was actually quite boring, but at the end the new Japanese 2008 G8 mobilisation film was shown and it was a highlight of the whole discussion.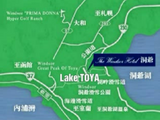 The main presentation at the "Revolutionary Social Forum" was intended to last only 45 minutes, but with much interest and many questions lasted for 1 1/2 hours. The presenter was surprised when at the beginning a small number of participants had said they hoped to go personally to G8 2008 and started to ask serious questions about travel costs and the Japanese scene.
The presentation then took place, showing a few short videos of Japanese "Sound Demonstrations", much like UK style Reclaim the Streets demonstrations, as well as another demonstration to defend student housing squats, and another video of an anti-Iraq war demonstration in Tokyo.
Also shown was the funny Japanese TV video of the Infotour, as well as the Japanese 2008 G8 mobilisation film. There was discussion of the hopes for regional demonstrations during the G8, a call for a major demo in Sapporo the day before the G8, as well as talks about what to expect for activists.
The planning stages in Japan are still early, but below are a number of questions for Japanese activists that will likely have to be answered before European/foreign activists will be willing to commit to buying expensive tickets to come for G8 2008 in early July next year:
1. Will it be possible to get free/cheap food and sleeping places for activists? (a reply was that this is in the planning stages in Japan)
2. What are the laws and rights of people in big demonstrations? Will there be legal support? (It was replied that there should be information on this subject hopefully 3 months before G8 available here: http://a.sanpal.co.jp/no-g8/
3. What are the police like in Japan?
4. Will there be border controls to prevent activists from arriving?
5. What are protest tactics like in Japan?
6. Will it be possible and cheaper to travel by train from Western Europe?
Hopefully in the coming months our friends in Japan can help to better answer these questions as they continue to plan for successful anti-G8 actions in Japan.
People in Cottbus were very intrigued to hear about what is going on in Japan, as well as showing interest in Asian activism in general. There was also discussion of the WTO in Hong Kong in 2005, and the new efforts to build an anarchist network across asia, which is quite exciting. Some were also informed about radical labor and farmer organising in Korea, and were enthusied to hear about a recent 28 day occupation of the mega store E-Land in Korea where precarious workers shut down a huge store in a shopping mall for a month.
In the end, 3 large cities near Berlin expressed interest in hosting the Japanese infotour that will come here in January. We hope to put together a successful European tour for our Japanese friends, who are the only G8 nation to fight against the G8 presence within their entire region. They were inspired by the German G8 mobilisation, and would appreciate a strong exchange with "western" (mainly european and american) activists for the G8 summit next July.
In solidarity with No! G8 Japan