2009-03-25
Germany readies 600 troops to guard NATO summit
Berlin - Germany is providing 600 soldiers to help protect next week's NATO summit, the government said in a written parliamentary response disclosed Wednesday. Their duties would include providing first aid and helping guard the 3,500 delegates against potential attacks from atomic, biological or chemical weapons, the statement said.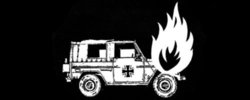 Some 15,000 German police will be on duty during the gathering from April 3-4 in the towns of Baden-Baden and Kehl in Germany and Strasbourg in France.
German warplanes are to patrol the airspace over the summit venues while NATO will deploy AWACS surveillance aircraft, then statement added.
German officials expect around 25,000 demonstrators to turn up for the summit, which coincides with the alliance's 60th anniversary.
Protesters have threatened to block roads and carry out acts of civil disobedience during the event.
Source: http://www.earthtimes.org/articles/show/261515,germany-readies-600-troops-to-guard-nato-summit.html