2009-02-15
Statement of the camp-workshop at the international action conference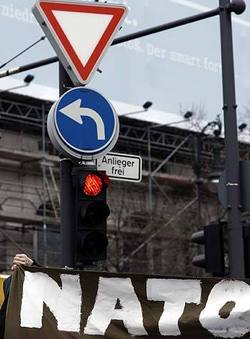 We're representing the international protest-village preparation group - now supported by the whole international action conference.
Very important and concrete decisions concerning the village were made by the conference this weekend - the main being that there will be only on international village in Strasbourg. Which of course means that there will be no village in Kehl.
This is on the one hand a very practical, logistical and financial decission but the main aspect is the political one: we demand that the borders stay open before, during and after the summit - that every single person willing to go to the protests will be able to reach the village. This is absolutely essential to maintain the international character of the village - which was underlined by all people and organisations that were present at the international action conference this weekend.
Now we can focuss all our energies on building up this single alternative structure!
Strasbourg, 15.02.09
Source: email