2008-04-05
Germany and France aim to host '09 NATO summit jointly
Germany and France want to jointly host the 2009 NATO summit in the German city of Kehl and the French city of Strasbourg to mark the alliance's 60th anniversary, a German government spokesman said on Monday.
French President Nicolas Sarkozy and German Chancellor Angela Merkel will propose the idea to NATO allies at a summit in Bucharest this week, spokesman Ulrich Wilhelm said.
"With this gesture, Sarkozy and Merkel want to underline the German-Franco friendship, European reconciliation" and the importance of the transatlantic alliance, Wilhelm said.
The cities of Kehl and Strasbourg are on opposite sides of the River Rhine, located only a few km (miles) away from each other.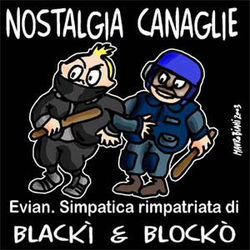 German weekly Der Spiegel reported last month that German officials had originally planned to hold the summit in Berlin, but that Sarkozy had lobbied to have it transferred to France, preferably Paris, dealing a blow to the German ambitions.
Relations between France and Germany have become strained over a series of issues in recent months, including central bank independence, the state's role in the economy, nuclear energy deals and foreign policy.
Source: Reuters