2010-03-23
REMARCABLE APPEAL SENTENCE IN GENOA: THE RIGHTS OF BOLZANETO VICTIMS RECOGNIZED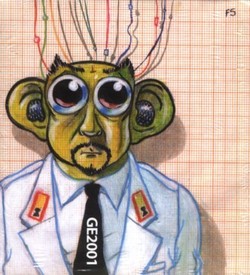 By AED – EDL (European Democratic Lawyers)
The AED-EDL greets with satisfaction the sentence of the Appeal Court in Genoa recognizing the criminal responsibility of all 44 accused of violence and acts of torture committed against the detainees in the Bolzaneto barracks during the G8-summit in 2001 in Genoa.
Due to the prescription of the crimes, only 8 detainees have been condemned to detention and the accused have not suffered an effective punishment for Italy has not yet adopted a law to punish torture in violation of international agreements.
All the accused have been condemned to compensate the civil parties, amongst them also the parents of some victims, as well as according them important provisional sums. The ministry of Interior, of Defense and Justice have been condemned together with the accused.
Download statement (pdf, 67 KB)
Source: email
Files:
Bolzaneto_EN.pdf [Statement AED - EDL] application/pdf 67.8 KB